Thank You for stopping by Rocky Mountain Soothies® and visiting our quaint little shop up in the mountains. We appreciate the opportunity to make your days more enjoyable when you use our Soothie products to relax and relieve your aches, sore muscles, and ease your pain. And remember, you don't need to have aches and sore muscles to enjoy a Soothie. They can keep you warm on cold Winter days inside and outside. Visit our "What's Going On Here" Corner located on the "Swatch Gallery" page for all kinds of Tidbits about Soothies and other things.
If you are in northwest Montana, stop by and see us at: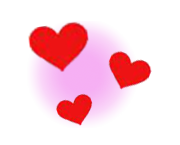 Rocky Mountain Soothies
124 Sherry Lane
Kalispell MT 59901
Phone 406.755.6511
Our Business Hours Are:

OPEN
Mondays, Tuesdays, Wednesdays and Fridays - 11:00 a/m to 5:00 p/m - Mountain Time
Saturdays - Noon to 4:00 p/m - Mountain Time

CLOSED
Thursdays, Sundays and the following holidays:
New Year's Day, Memorial Day, 4th of July, Labor Day, Thanksgiving and Christmas Day.
Christmas Eve we close at 3:00 p/m Mountain Time

WEB STORE
Open 24-7-365
E-Mail us anytime at:
patty@rockymountainsoothiesusa.com
We answer all emails and we return all calls. Yes, we surely do !!!
Here's how to get to Rocky Mountain Soothies
Back to Top of Page
If you have finished your shopping for this visit and are ready to leave the Shop, click on the Back Door to Exit. Thank You for your visit and I look forward to seeing you again.

OR

If you want to Continue Shopping on this visit, click on the "BACK TO TOP OF PAGE" button where you can then click on any of the Tabs to navigate to where you would like to go.